What is GAP insurance?
Watch our helpful video to find out how GAP insurance protects you.
When you buy a new car, it begins to depreciate and lose value from the minute you drive it off the forecourt.
If you are unfortunate enought to be involved in an accident, crash, or have your vehicle stolen, leading to your vehicle being written-off by the insurer, many only return to you the value the vehicle was worth at the time of the incident, not the amount you need to get an equivalent replacement.
For example...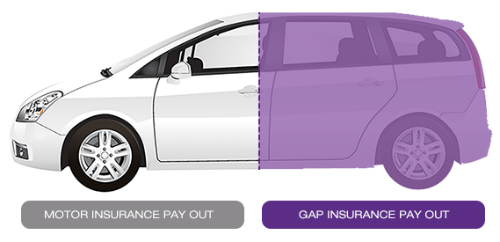 If today you bought a new vehicle for £15,000, within 3 years that vehicle will be worth roughly 40% of its original value*. If the vehicle is involved in an accident or stolen and declared written-off in its second year, your insurer could value it at as little as £8000. GAP Insurance pays the difference, meaning a payment of £7000 straight to you on top of your motor insurance settlement, giving you enough cash to purchase a new equivalent vehicle and get back on the road.
* Source: The AA
What are the exclusions?
Significant Exclusions*:
Any event occurring prior to the start of the policy.
Deductions by your motor vehicle insurer
Where your car insurer offers to provide a replacement vehicle or repair the vehicle, but you request it be handled as a total loss
Any cause or item not specifically mentioned as covered in the policy wording
Accidents where the driver was under the influence of drugs or alcohol not prescribed by a medical practioner
* Please see the policy wording provided in your policy documentation for full details
Register 30-day FREE GAP Insurance
An InsureThat GAP Insurance policy protects you from the shortfall in a comprehensive insurance claim in the event the vehicle is written-off. This process will set you up a free 30-day GAP policy; just click the button above to get started.
What will you do with my data?
Your privacy is important to us and we want you to understand what we do with your information and that we are committed to protecting your personal data.
We will use your data solely to setup your 30-day free policy with the most appropriate leading insurance provider who will underwrite the policy and, with your consent, discuss with you the continuation of your cover. We will not sell your information to 3rd parties.
We will always comply with the applicable data protection laws when dealing with your personal data. Further details are included in our Privacy Policy which can be found here.